Welcome To
Amrut Hospital
We constantly strive to provide the best care to our patients. Our qualified and experienced general surgeons excel in providing treatment plans for many diseases
Provide care to patients under the supervision of a healthcare professional such as a doctor or senior nurse
Trusted Doctors
Doctors providing the best medical care to patients in Dombivli East, Thane
Emergency Treatment
Our hospitals and emergency departments are available to provide you with safe emergency and essential care
24/7 Services
24/7 appointment helplines to consult an expert at Amrut Hospitals
Our Treatments
Our Treatments
WHY CHOOSE US
We're Setting the New
Standards in Medical Sector
Dr. Pramod Bahekar (Amrut Hospital) in Dombivli East, Thane, Mumbai has a well-equipped clinic with all the modern equipment.
Certified Doctors
Consult the best doctor for the treatment of piles, fissure, hernia, fistula and anal cancer in thane.
Success Of Treatment
No stitches, cuts or bleeding. Same day recovery
Meet our team
Specialist Doctors
I visited Dr Bahekar's Amrut Hospital. He treated my piles with no bleeding & painless procedure. I highly recommend this doctor & staff also very co-operative and nice. Best treatment, Thanks sir !!
Mr. Anil Shinde
Best treatment for piles and fissure. Very experienced doctor, polite, explains everything.. One of the best treatment without any pain. I am totally satisfied with the treatment.
Kiran Goveka
Dr. Bahekar is the best !! His diagnostic skill is very good. I am treated with my piles fully satisfied and cured fully. Clinic is well equipped with various facility's. staff is is good.. Thank You Amrut Hospital team !!
Suresh Rao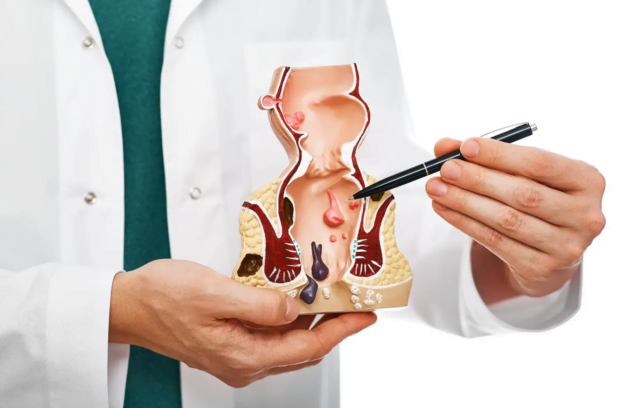 Piles, fistula, and fissure are disorders that are often confused for one another. However, all these conditions have…
Piles is an extremely common problem among Indian population. About eight in ten people suffer from piles at some point…
Wonderful experience with Amrut Hospital. Dr. Bahekar was a wonderful surgeon, and the staff was always helpful and kind. They ensured I had a smooth prep, surgery, and follow-up. I am so glad I chose this hospital and would highly recommend to anyone.
To the extent I could assess, I received the best laser treatment for piles from Amrut Hospital available today, particularly in the Dombivly area.
Excellent healthcare facilities, empathetic staff, good ambience
Narendra Bapat
03/05/2022
Good and supportive staff,Very polite doctor,over all good experience and support
mahadev khanolkar
29/04/2022
हॉस्पिटल खूप स्वच्छ आहे. डॉक्टर आणि नर्स चा स्वभाव पण खूप चांगला व मनमिळाऊ आहे.
Best hospital in dombivli..Thank you so much sir and all staff..very caring and friendly..
Dhananjay Paranjape
27/04/2022
Good, polite, helpful hospital staff & Doctor. Dr. Cleared all doubts / questions we asked and assured that we can ask again in case we are not sure about something. Staff doing regular follow up with patients to understand if they are facing any issues, pain or if they need something. Cleanliness maintained.
stotre va mantra niteen deshpande
18/04/2022
Felt very nice, since admission upto discharge of my wife mrs. shubhangi n my mother-in-law smt. malati joshi who both were admitted in this Amrut hospital.....this has bcome our family hospital since 2011...best treatment..nice service....trained staff with humanetic approach with patient so also with his/her family members...so after admitting in this hospital, we get relief as such that we r in the hands of nice medical personnels...and all this we get here at very reasonable costs.....what else, one can expect than this....am niteen m. deshpande...dombivli-west...